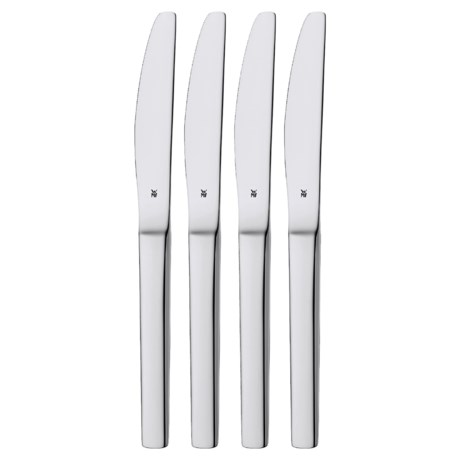 I do not measure the length of my knives. We do have US made knives. I have used US made knives, and have used WMF knives; I could not tell the difference.

Workman ship of these knives is outstanding. They are weighted heavier than US knives. At least it felt that way. I would buy these knives again; if I need them.

These are acutally shorter than my other knives (10") - these sre 9-1/4" long.

looks like they are 9 1/8 inches.

They are 9&1/8th inches..feel nicely weighted and a part of the tip has a nice serrated edge which aids in cutting.