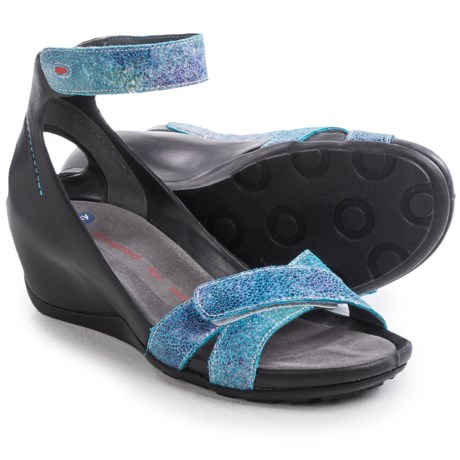 In other Wolky styles I wear a 38, which is what I bought in this sandal. It was too large. In my opinion, going down a size would have made for a better fit.

Hi, Leslie-
I bought this sandal and like it very much. I am an 8-1/2-9 and I got the size 39, even though I should have gotten the 40 if I had followed the Wolky size chart.

If you have a medium-to-narrow foot, I would buy the smaller size, 37. Both the ankle strap and the strap across the toe are adjustable since both close with Velcro. If your foot is wide, I would get the larger size, 38. I hope this is helpful.

And if the size you order is wrong, it's not a big deal - STP will make an exchange. I hope this is helpful.