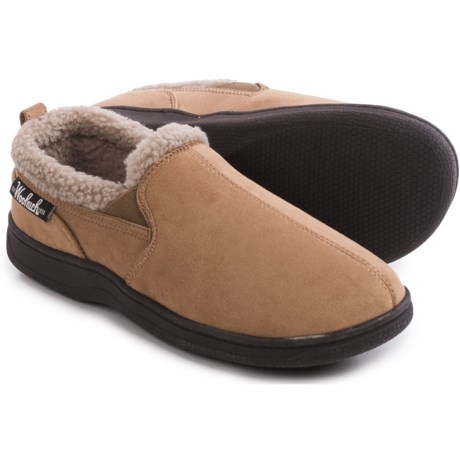 Woolrich Men's Double Gore MS #WM5945-201 on the box and inside the slipper as well followed by -03. Hope that helps.

Forgot -- the -03 inside the slipper on the tag is likely the color, mine are a dark brown not the tan shown here. These are VERY warm and cozy, they seem to fit well. At this price BUY them!

I will be happy to look for the at for you Wally. It will take me a couple weeks to get that for you though.

The two colors that we have are WM5945-201 and WM5945-214.