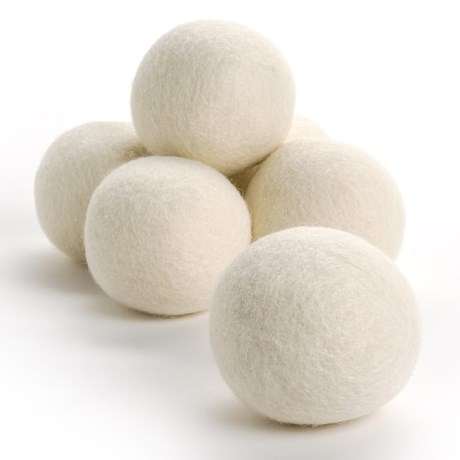 so far, forever... (e.g., six months with no wear)

I've been using mine for about a month so far and they still look like they are brand new and most importantly are taking care of the static. The box said they should last for 1,000 loads.

Stephanie, I don't know how long the dryer balls may last. My use of them has only been a month or two. My guess is they should last a long time. They don't show any sign of wear.

I've had mine for 2 years and they are still fine. I bought some for the kids. One family got them soaked and they had to toss them and get new.

I have been using them for over a year and don't see and deterioration.

Their website says around 1,000 loads.

According to the manufacturer, these should last up to 1,000 loads.

I anticipate they will last several years.ive used mine daily for several months and see no wear. They do not eliminate all static but they help clothes dry faster with less wrinkles.