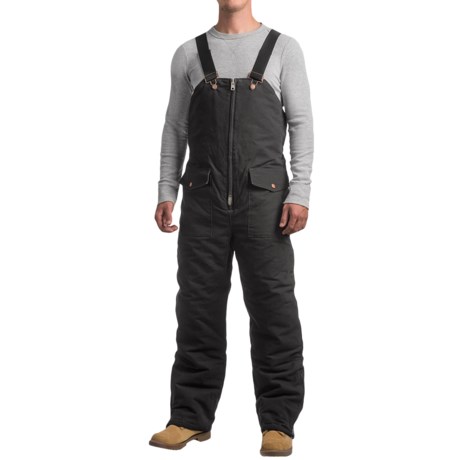 It is customary to wear them over your regular pants. I bought a pair of these before Christmas and have used them quite a bit, over my normal farm wear which is either blue jeans or bib overalls.

Your obviously not from the North & normally I would think this was a joke, but then realize some folks just don't know.
So to set yah straight on how were do it round here:
First off no, there not worn alone. Heaven what you going to do when it gets warm in the fish house & the other fella start to un layer? That'd be a situation!
My Dad likes to keep it simple and just wear his jeans under them. Plus now he & the boys got a new heater for the ice house this year.
Now some fellas I know wear long john's or base layer as I see it now days called, then keep layering from there with jeans then their overalls.
Hence forth the name "overalls" Fun hugh?
I hope this was a bit helpful for you & if you have moe questions just send em this way.