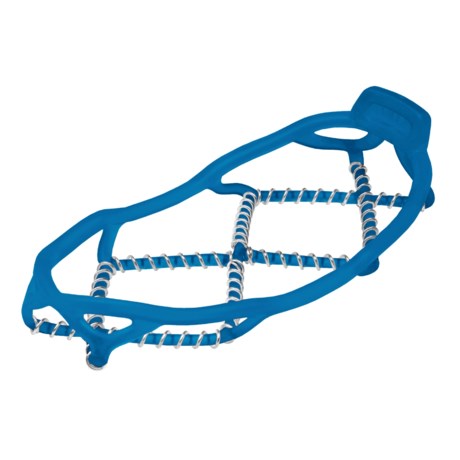 Since they stretch it will be a close call. You may have to just pull them higher over your shoe. It should work for you though.

This product works best when it's taut against the sole of your shoe. If you plan to use it with a boot, go with the S (6.5+), if you plan to use it with a shoe, go with the XS.

Yeah they're very flexible a half size should not be a problem lots of friends at work use the larger size with no issues.