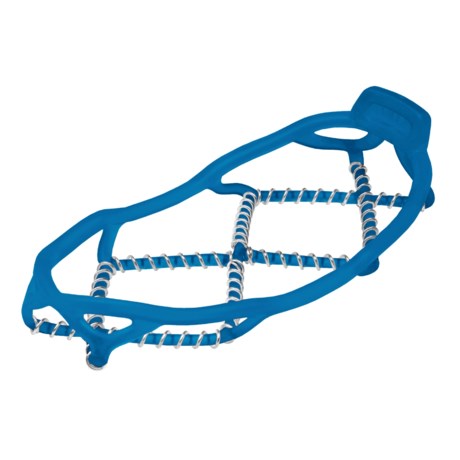 M stands for mens' shoe sizes and W is for women. Either way it will work for the size available.

Yes - Get the large.

Bought a pr for my sz.-12 Dad. Get the lrg.

Because of the extremely cool design, which starts as a V shape, go with the recommended size. If you are male, go with the mens size, and female with the womens. I too, am on the low end of my size range, and they fit beautifully. The upside of this is more coverage on the sole, because you ARE on the lower end of the range.

I wear size 8 in women's shoes, but because I wear the Yaktrax over my snow boots most of the time, I ordered the L Women's 13-15 and they fit just fine. They even work perfectly on my sneakers, which I tried today, since we got only an inch of snow overnight. They are very stretchy and I believe would fit snugly to whatever shoe you put them on.