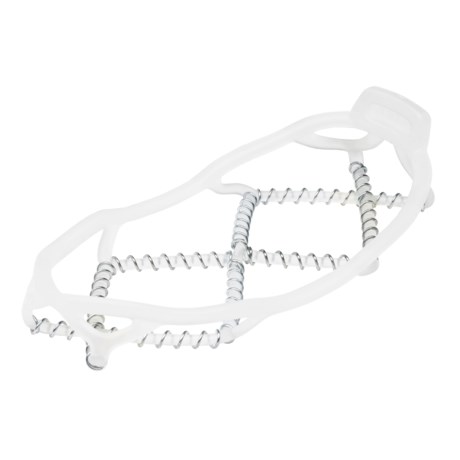 If you were to get a big enough size it could work though it may be a slightly off fit.

Probably not. They are sized for regular shoes to hikers. You could try sizing way up, if you're smallish.

If you buy them in an extra large size they would probably fit just fine

I am pretty sure they will not.

try a pair of Seirus Cat Tracks - they give more grip on packed snow/ice than a ski boot sole, and are designed specifically for ski boots.