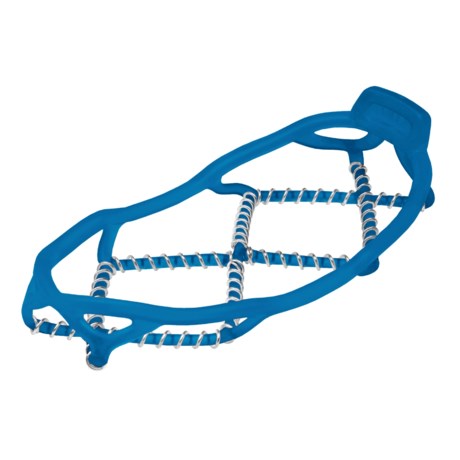 I would go with the large to be on the safe side.

I would go with a large

I think you'll want the larger size due to the width of your shoes. I wear a small on my shoes and regular boots. I bought a medium for my more clunky, serious snow boots. I can buy them locally in outdoor sports stores and they have knowledgeable people.