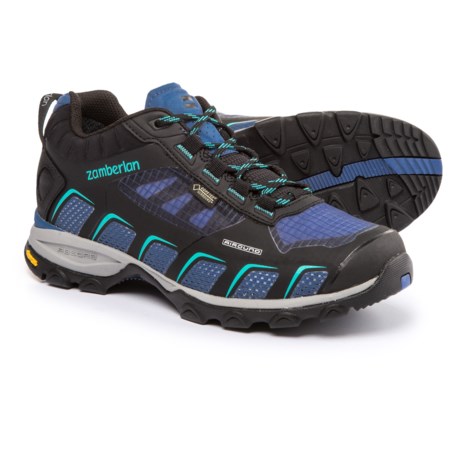 For me, and my wide-ish feet, these shoes run narrow. The length seems fine.

According to our fit team this item is running true to size.

Hi, sorry for a delayed response. This model of Zamberlan fit me true to size. I normally wear a size 9 regular shoe, but often size up to a 9.5 or even a 10 for an athletic shoe. The Zamberlan Euro size 41 is labelled as equivalent to a size 9 and that is the one I bought. It fits great with ample toe room to avoid bumping my big toes on the front of the shoe while hiking on hills, and bruising or losing a nail. My previous Zamberlans lasted for years; they make an excellent product.